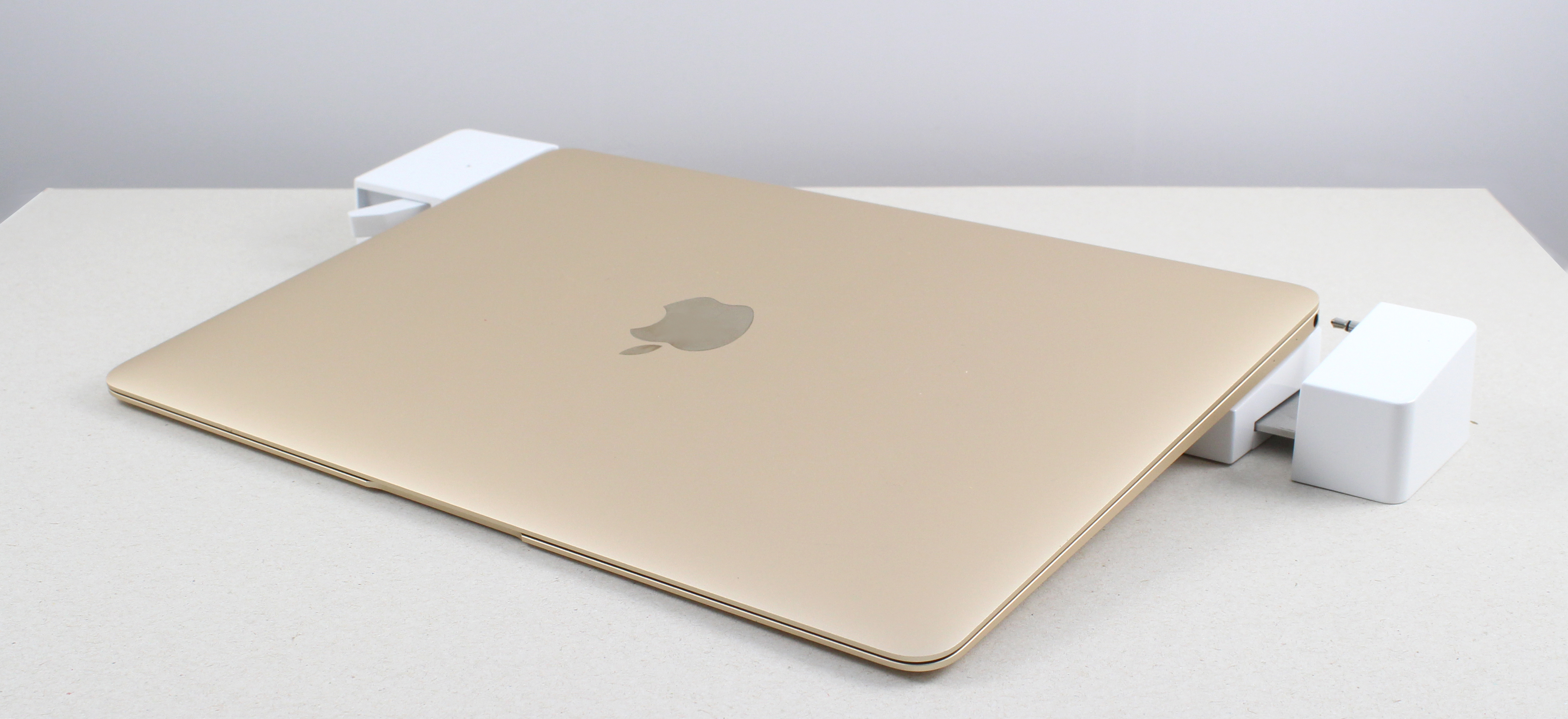 San Jose, December 30, 2015 – LandingZone will be unveiling the first 12-inch MacBook secure docking station at CES 2016 at the Sands Expo in Las Vegas. LandingZone is located at Booth 72573 (View Booth Location) and will be showcasing the docks from January 6 – 9.
Lightweight and portable, this docking station matches the 12-inch MacBook's sleek design. Included is a Kensington Security Slot that allows the MacBook to be secured to a desk or table. The 12-inch MacBook docking station design brings the functionality of a full desktop setup to the slim 12-inch MacBook. It adds USB Type-C ports, USB SuperSpeed 3.0 ports, HDMI port, Gigabit Ethernet port, and much more.
The IONA dock for the iPhone and iPad will also be premiering, alongside the original LandingZone docking stations for MacBook Pro with Retina display and the 2.0 PRO for the MacBook Air.

About LandingZone
LandingZone is a small locally owned Silicon Valley company committed to creating the best docking solutions for Apple products. Its first product was the LandingZone docking station for the MacBook Air, and has since expanded to providing docking solutions for the MacBook Pro with Retina display, iPhone, and iPad. The company continuously strives for solutions that benefit their users and transform home and office into a more efficient, convenient, and hassle-free workspace. More than 40,000 customers, companies, and institutions are using LandingZone products.