Use the 4.5 ft Apple MFi Certified Lightning Cable included with IONA, or the Apple Lightning Cable included with your iPhone or iPad. Remove the white front cover on IONA by sliding it up and off with your thumbs.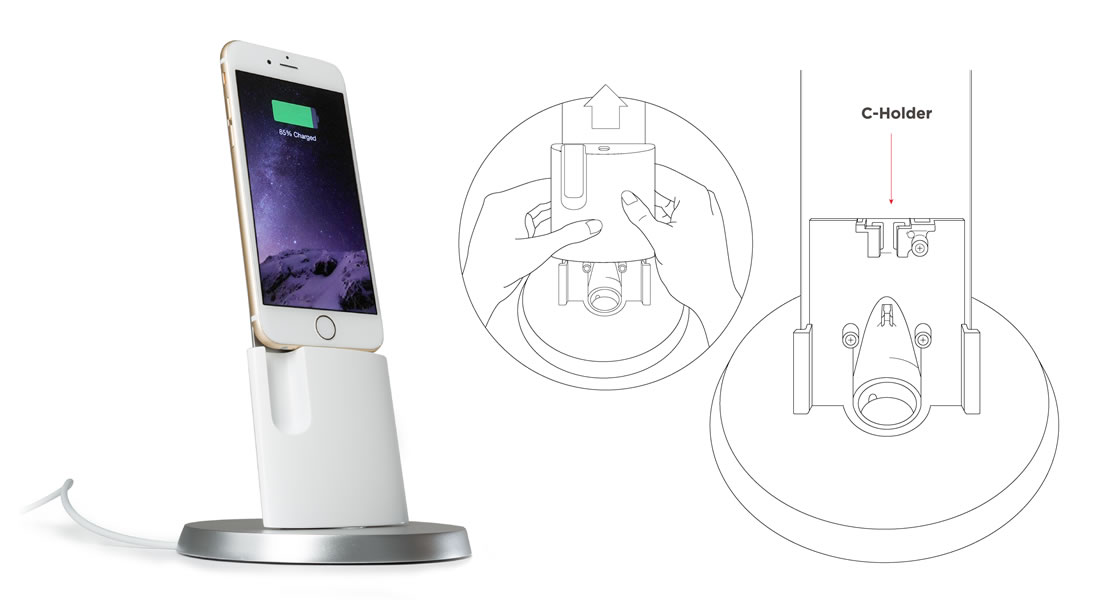 Attach your Lightning cable to one of the four spacers included with IONA, and click it into the C-Holder.
Connect your speakers, headset, or earbuds before docking to IONA.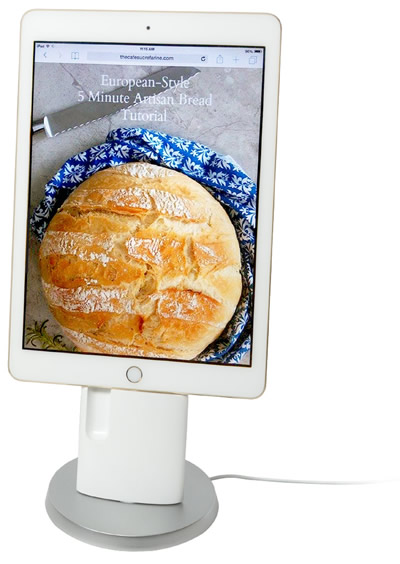 IONA also works with iPad mini
and iPad Air models.
ALL YOUR DEVICES WITHIN VIEW
IONA is designed to work alongside your Apple notebooks and desktop computers.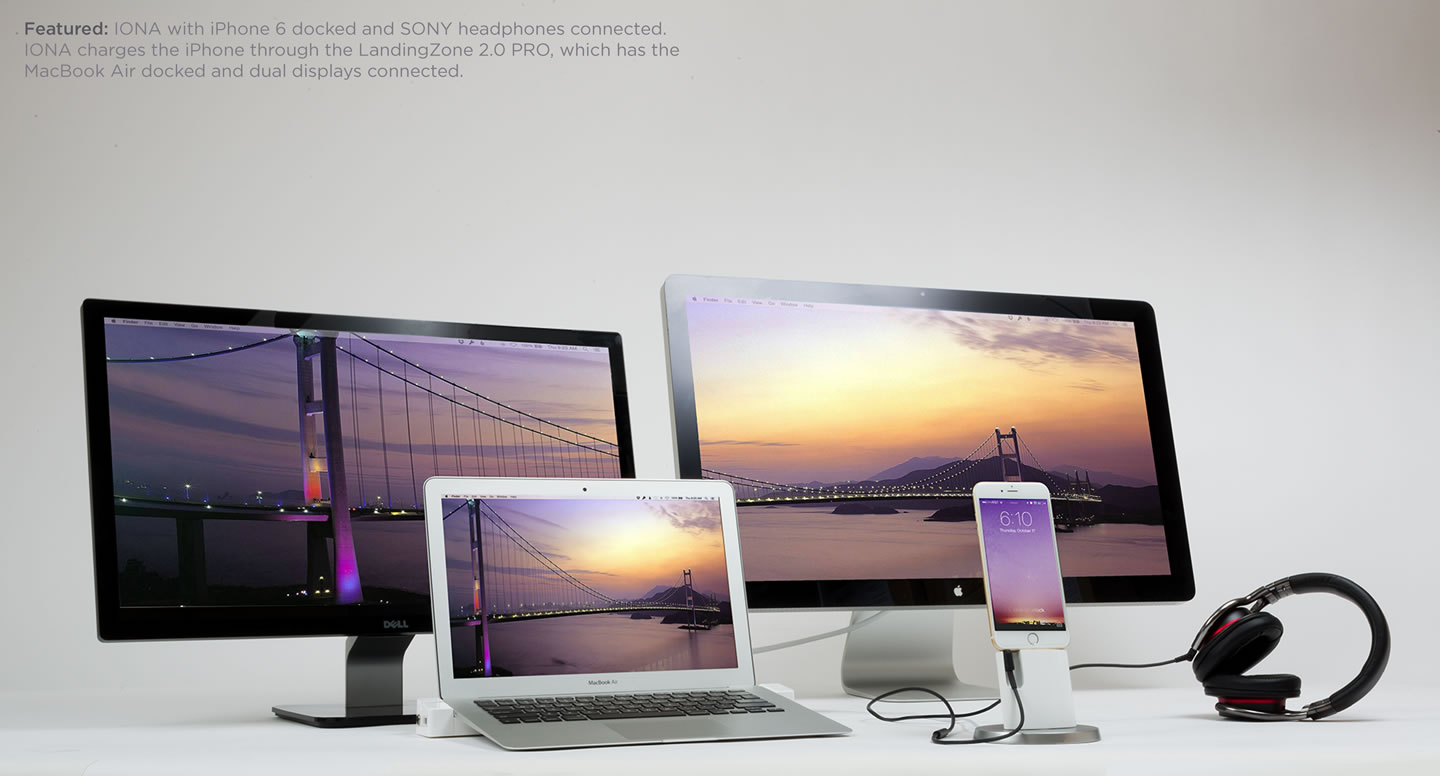 IONA is designed with a tilt angle and height that positions the iPhone
at the ideal location for using both the MacBook and iPhone side by side.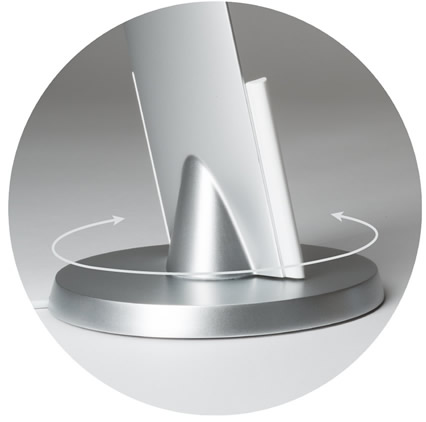 IONA's weighted Aluminum base ensures your iPhone sits securely in place. Its rotating base provides additional adjustability.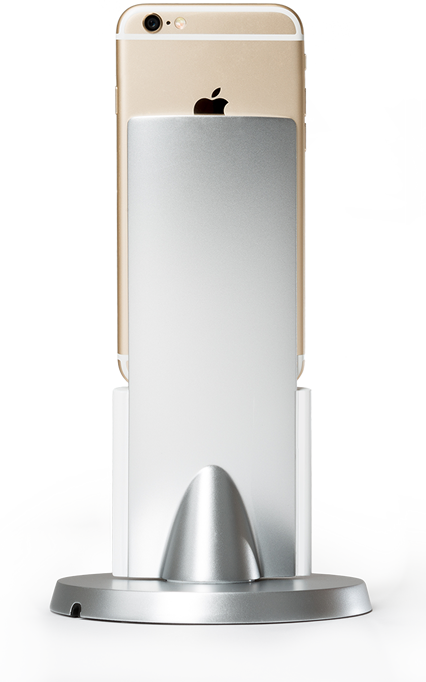 IONA is a perfect companion to our MacBook docking stations.